Kids After School Language Courses
Learning never ends, especially at the age of extreme curiosity. Let your kids attend evening classes. They'll make friends, develop their skills and learn a new language!
BOOK AN ONLINE GROUP CLASS
We offer online language classes for Spanish,
French, German and Irish at all levels.

GROUP KIDS CLASSES & JC GRINDS (30MIN)
€170 for 36 mini-lessons, until end of May 2021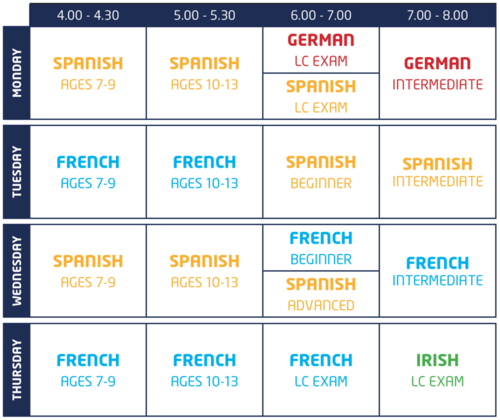 ONLINE: ONE TO ONE OR PRIVATE GROUP SESSIONS
PRIVATE CLASSES (1 hour)

One person: €35/class or €300 for 10 classes
Two people: €20pp/class or €350 for 10 classes
Three people: €15pp/class or €400 for 10 classes

Choose your own timetable & learn at your own pace,
from the comfort of your home (or anywhere in the world with WIFI).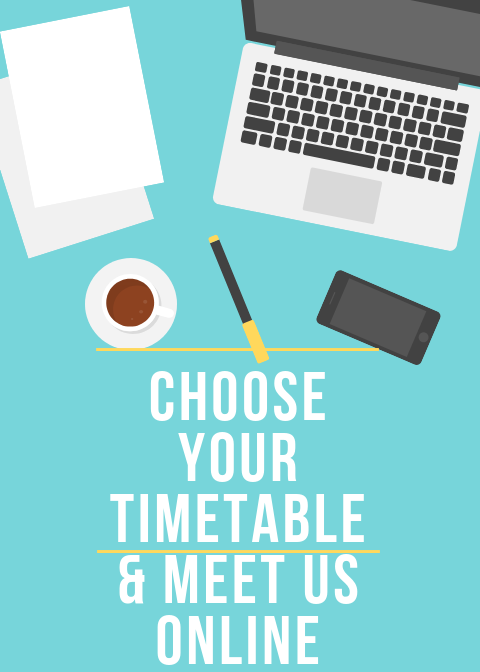 WE ALSO OFFER SOMETHING FOR OUR YOUNGER LEARNERS?
Join our parent and toddler group and enjoy Irish with your little one. Bilingualism will help them throughout their lives and make other languages more accessible to them. The sooner they are exposed to a second language, the more they will enjoy the learning process, as they will develop a love toward it. We play games, sing songs, tell stories and make fun art projects.